When customers receive food delivered to their door, they expect it to be exactly the same as when they're dining at a table inside your restaurant. To make your delivery operation as successful as possible, you need to keep your food consistent. Although that expectation is challenging, it isn't impossible. Cambro has developed a variety of products that support the safety and quality of your food during transport.
1. StaySafe Tamper Evident Labels
Transparency is key. Customers appreciate when a business communicates about what is going on behind the scenes. Adding a
StaySafe Tamper Evident Label
on your to-go containers is a small yet effective way to show your customers that you are committed to keeping them safe. According to a recent survey, one in four food delivery drivers admitted to eating customers' food, making customers apprehensive about order delivery. However, when asked how to fix the problem, 85 percent of customers said adding tamper-evident labels would make them feel better.
Check out the video for a closer look.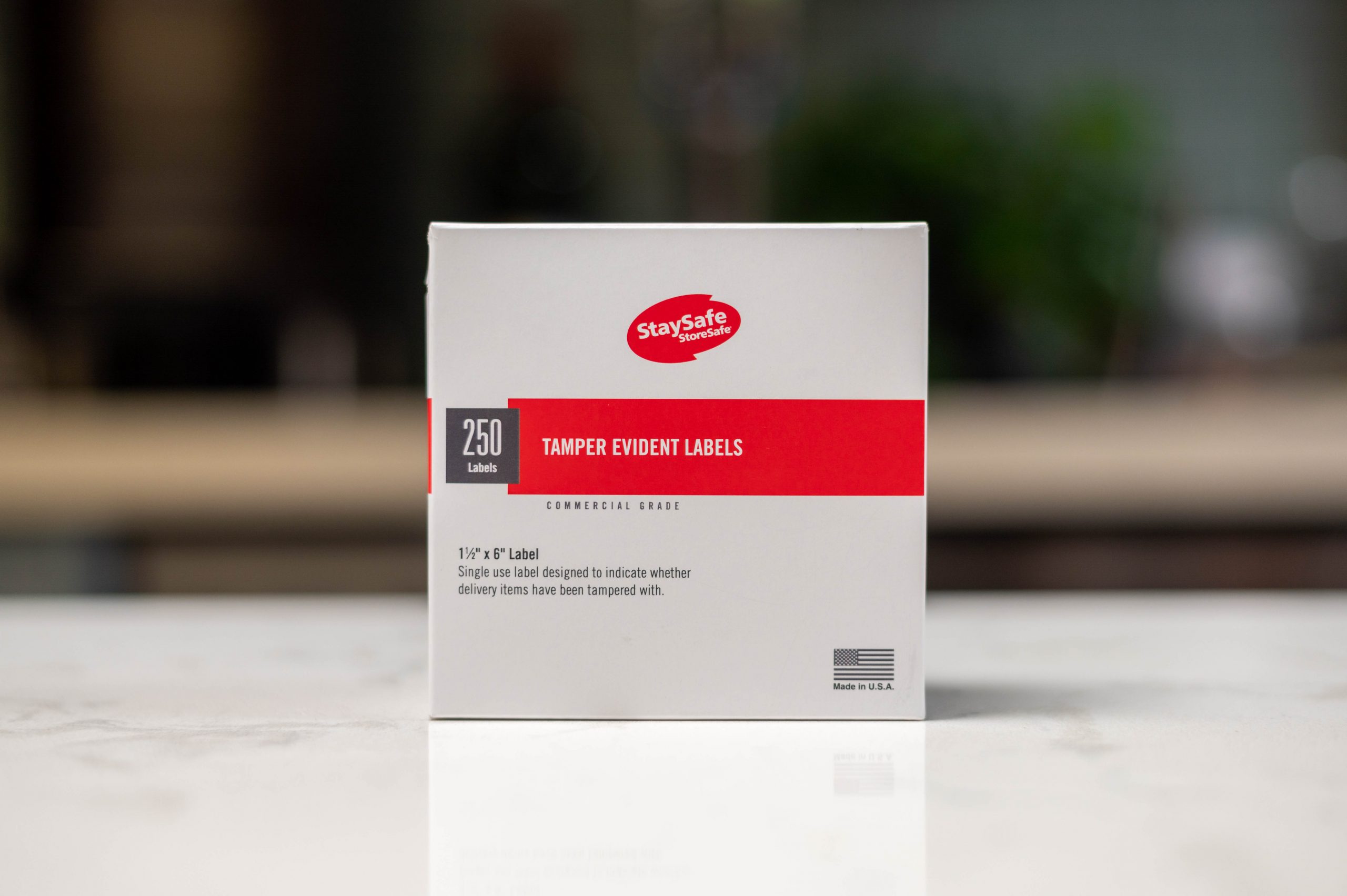 2. GoBags®
Cambro's line of GoBags eliminates the anxiety of diminished food temperature. Cambro GoBags, are designed to maintain both hot and cold temperatures and keep food fresh, and safe during transport. They are equipped with vinyl interior, extra-strength insulation, heavy-duty sewn-in straps, and thick, sturdy fabric that is easy to clean.
Find the right size GoBags for your business based on the size of your to-go containers by using Cambro's To-Go Container Solution.
3. Cam GoBox® Food Transporters
Insulated, lightweight, affordable, and versatile, Cam GoBox Food Transporters provide something for every delivery operation. From the Cam GoBox with a strap to the Cam GoBox® Top Loader Large Handle Carrier, there is a variety of configurations to accommodate your needs and enhance your operation. Smaller GoBoxes are perfect for deliveries straight to the customer, while larger GoBoxes are ideal for hot or cold holding before it's time to deliver. Made with high-tech expanded polypropylene material, GoBoxes are consistent with the same insulation and food safety customers have come to expect from Cambro.
BONUS: GoBox Beverage Holder
No one wants a lukewarm "hot" coffee or watered-down iced coffee upon arrival. Compatible with hot and cold drinks, beverages are kept at temperature for at least three hours with the GoBox Beverage Holder. These Beverage Holders hold three cups, providing the flexibility to transport food and drinks simultaneously. 
Click here to find your Cam GoBox Solutions!
4. Camshelving® Flex Station System
The Camshelving Flex Station is the ideal way to add a delivery assembly area to your kitchen. Camshelving Premium Series provides a foundation for the system and allows you to customize it with a combination of divider bars, food pans, food boxes, and flat shelf plates to keep to-go materials organized. Casters on the bottom of the system make it easy to maneuver and clean. Store  commonly used condiments and utensils in food pans for easy access. The top and bottom shelves are perfect for storing GoBags, GoBoxes, and to-go containers. Operators can get very creative and efficient with the Flex Station System.
Click here for a closer look and find out  how Cambro's Flex Station System meets take-out, delivery, and curbside staging needs.
Protect your customers and your reputation. Cambro products are made to maximize the efficiency and food safety of your delivery operation. Visit cambro.com for more ideas.