By Carla Landi and Carter-Hoffmann
Have you ever wondered what the difference is between a Hot Holding Cabinet and a Heated Transport Cart?
With 65 years of experience in food holding and transport, Carter-Hoffmann has shed some light on the subject with a clearly defined comparison.
Holding cabinets and

transport carts both look like they have pretty solid construction. What is the

difference?
Holding cabinets feature a simple overlap construction with spot welds or rivets, which is not ideal to withstand the rigors of transport.
Transport carts feature all-welded, rigid, turned-in seam construction making them more durable to navigate the toughest surfaces.
Casters on equipment don't always mean they are ready to roll with you wherever you go.
Holding cabinets are usually sporting light-duty 5" rubber casters on the cart in a box pattern. They work well for food holding applications but are not suitable for travel
over uneven surfaces.
Transport Carts are built with 5" to 8" heavy-duty polyurethane, semi or fully-pneumatic casters with sealed roller bearings. They are designed in a wheel-ahead format, allowing only one caster to roll over uneven surfaces at a time.
Bumpers are ready to protect and serve when called for a specific duty.
Holding cabinets have bumper channels or corner bumpers that are screwed to the lower edge of the cabinet or formed as an extension of the base. Although effective for a holding cabinet, this bumper design is not ideal for the impact of transport.
Transport carts feature a free-floating, wrap-around bumper that is bolted to the base of the cabinet, providing the strength to absorb most of the impact, protecting the cabinet.
Handles can make all the difference. Just ask an operator after a long day.
Holding cabinets typically have recessed finger grips for handles. It works well in a holding environment but is not ergonomic or comfortable when pushing or pulling the cart.
Transport carts have push handles at each end of the cabinet that is bolted or welded on with backup plates.

The significant differences down to the nuts and bolts.
Hinges and latches are edge-mounted on holding carts, meaning they tend to stick out and are prone to damage in transport applications.
Transport carts feature flush-mounted hinges and latches, reducing damage and lost bolts in mobile applications.
The Rule of Thumb
You can use a transport cart as a holding cabinet, but you should not use a holding cabinet as a transport cart.
Hot and cold food holding transport carts have been increasing in importance for operations with the significant rise in off-premise dining, healthcare and assisted living foodservice trends, changes in school foodservice, and more. Having the right equipment in place can make all the difference.
Carter-Hoffmann Food Holding and Food Transport Equipment
Food Holding Cabinets
These stainless steel cabinets provide a carefully controlled environment for fresh from the kitchen flavor. The complete line of holding cabinets offered by Carter-Hoffmann offers several variations, from basic budget-friendly to cabinets with all the bells and whistles.
Humidified and non-humidified holding cabinets, which do you need?
Humidified cabinets are perfect for moisture-sensitive foods, including pasta, veggies, sauces, burgers, chicken, and more. Humidified cabinets work well as proofers too. Non-humidified cabinets are perfect for extended holding of covered and crispier foods. In some cases, you may need both; it depends on your applications. Click here for more information.
Heated Transport Carts
When there's a need to bring food to the guests, this is the way to go. Carter-Hoffmann heated transport carts are built to serve as mobile solutions to keep food fresh and safe while being transported to the serving destination. They are perfect for transport and holding at buffets and remote serving locations. Have you seen their Gridless heated transport cabinets? They work on or off the grid with AC or DC power. With onboard battery power, they can keep the elements, controls, and fan operating for hours without a plug. When these carts are not in transport, they can run while being charged on AC wall power. Click here for more information.
It's always a good idea to turn to the experts. Carter-Hoffmann has a food holding and transport solution for every operation and application.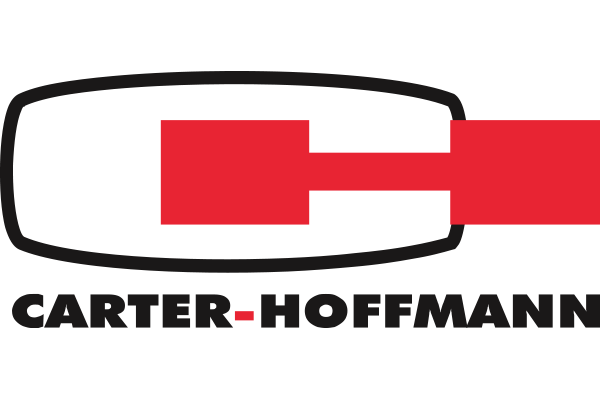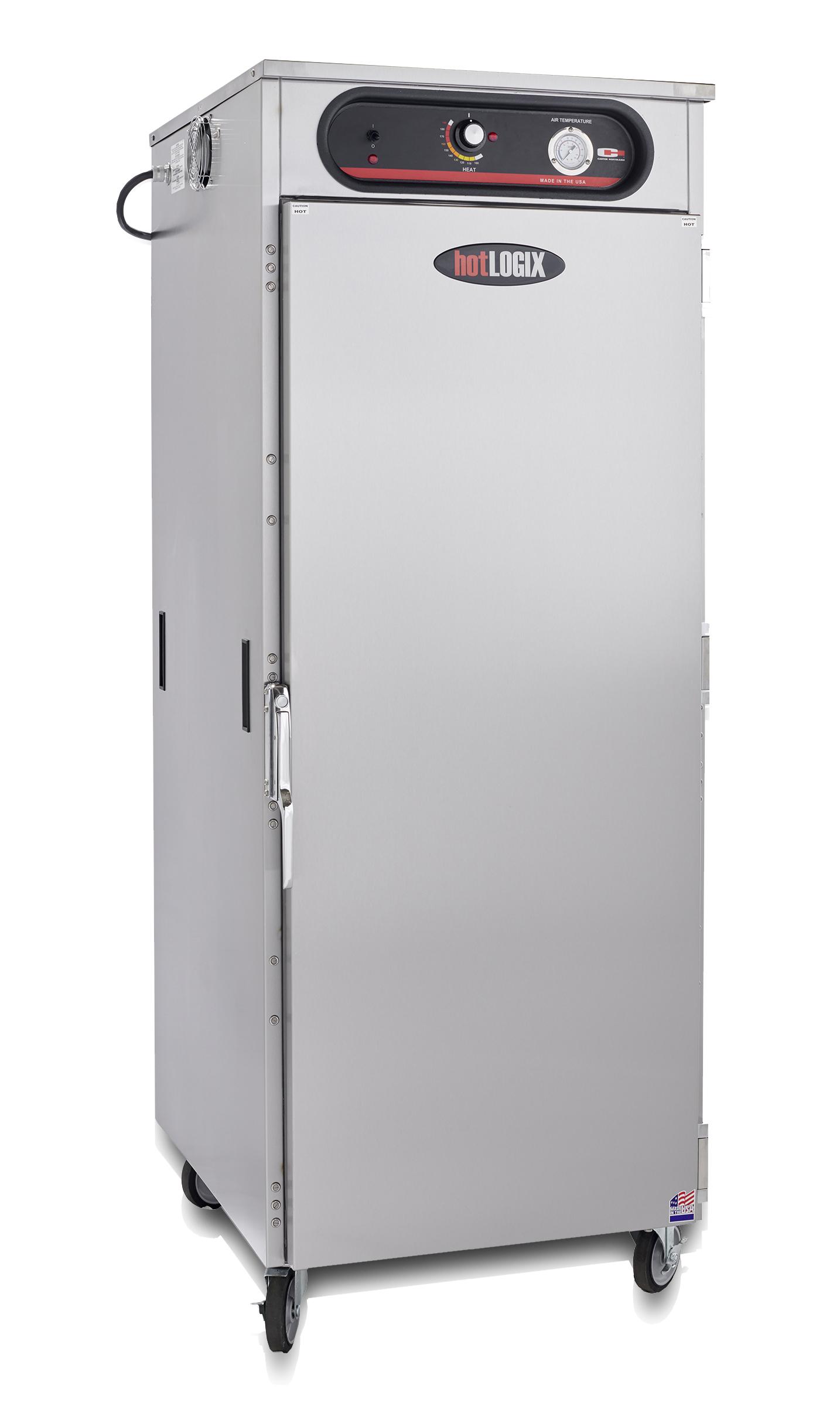 HL5-18 Holding Cabinet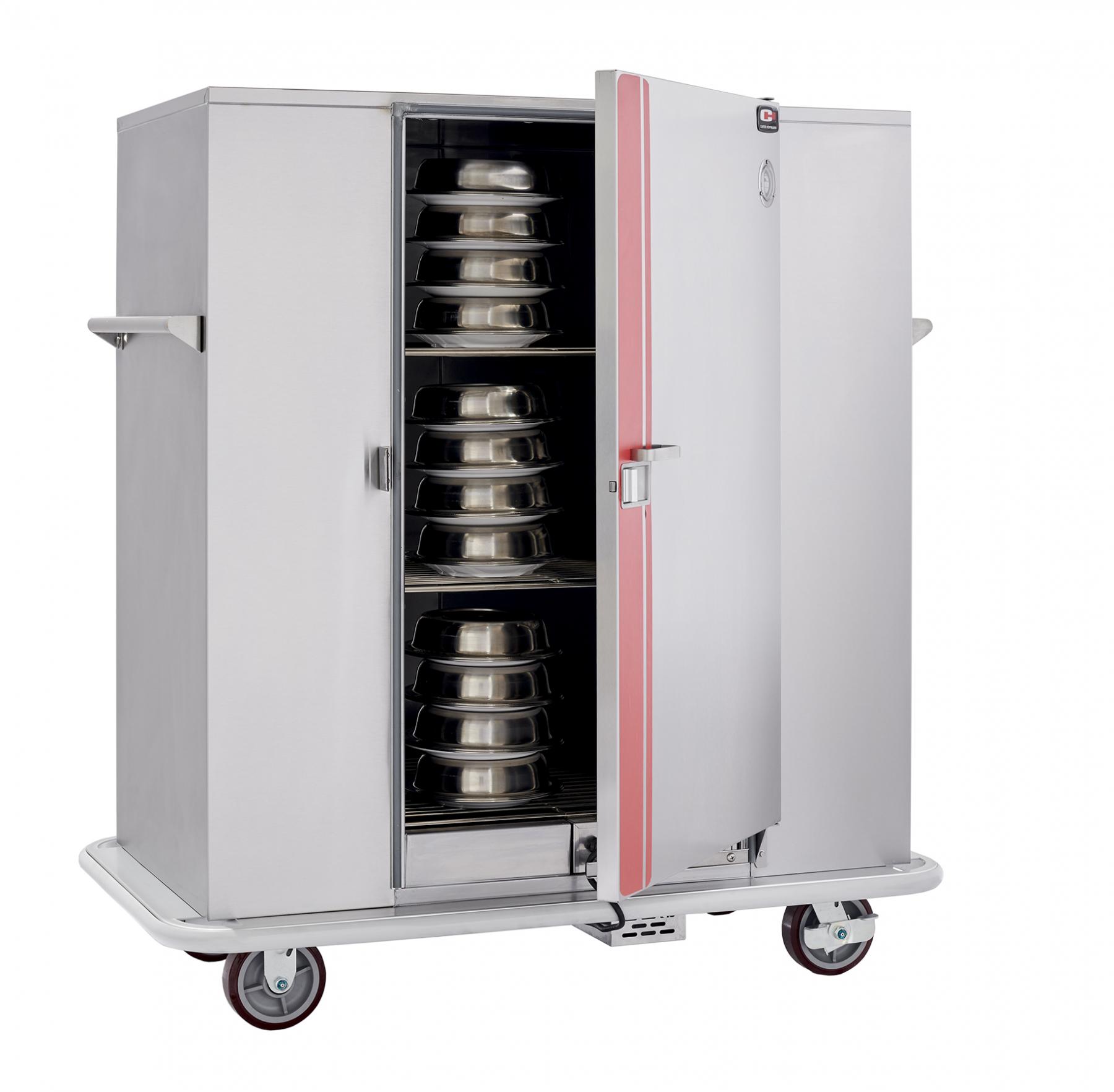 BB96 Banquet/Transport cart