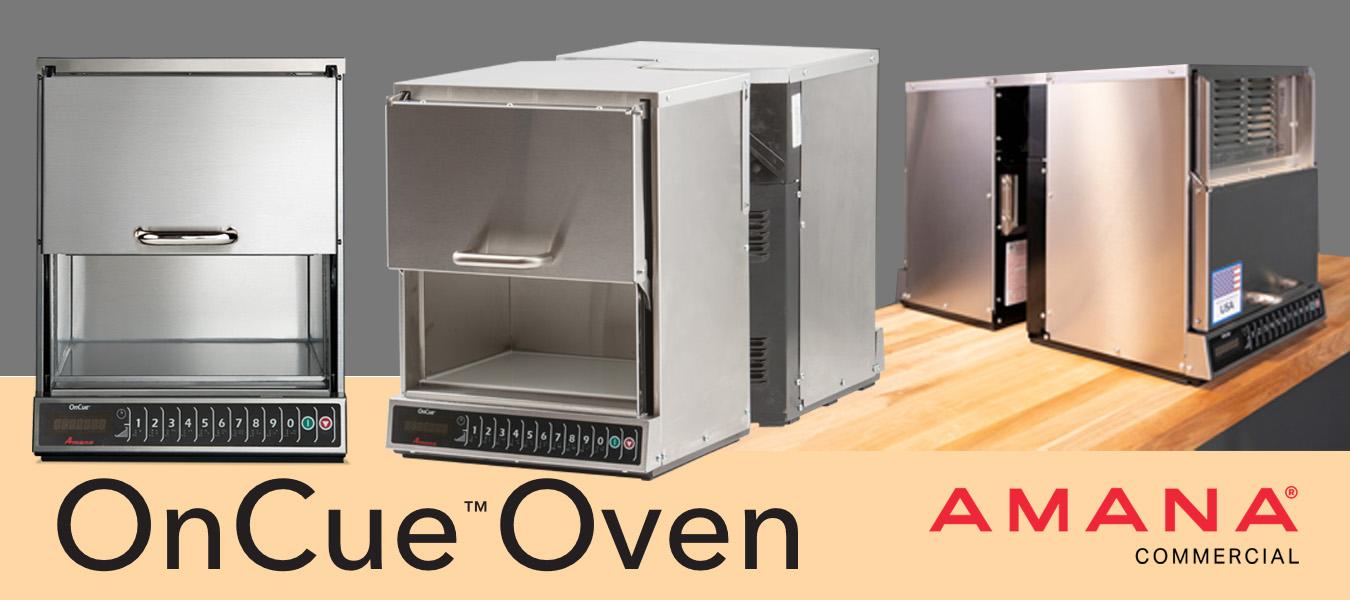 The need for operator efficiency has never been higher. Getting food out fast with push-button accuracy brings happy customers and repeat business. The Amana Commercial® OnCue™ oven is ideal for these demanding environments.
Why OnCue™?
The Amana Commercial® OnCue™ specialty oven is a powerful, compact oven for better boosting.
It is perfect for re-thermalizing burgers, breakfast sandwiches, burritos, rice, spinach dip, soup, mac & cheese, and more.
It has a compact footprint with 2400W of power for a huge savings of space and time.
Its automated pop-up door is an effective visual cue for operators when the cycle completes.
99 menu items can be programmed for flexibility and continuous recipe updates.
The OnCue™ has 4 cooking stages and 11 power levels for consistent food product results.
With an ergonomic keypad, operators experience push and go cooking for ease of use.
The jig-saw pattern footprint allows for placement of an over shelf to serve multiple lines.
The lift out door ensures easy cleaning access.
The OnCue's high wattage and small cavity can re-therm a breakfast sandwich 15% faster than a 2000W microwave and can steam veggies up to 38% faster than a 2100W conventional microwave oven.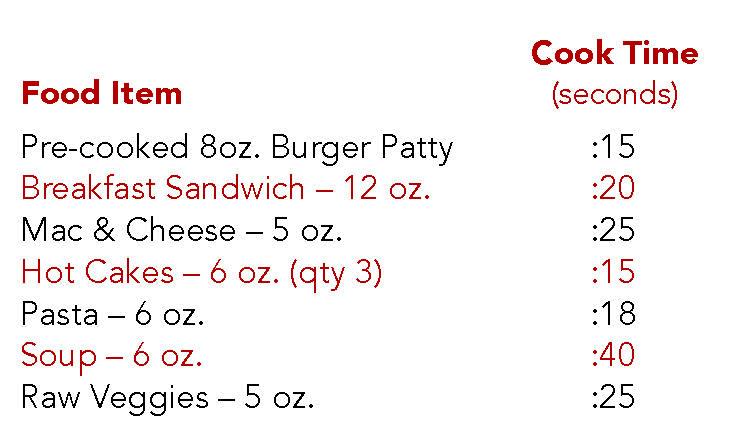 The Amana Commercial® OnCue™ oven is Fabricated in the USA and backed by 24/7/365 ComServ Support. You can't go wrong!
Visit Amana Commercial for more information.