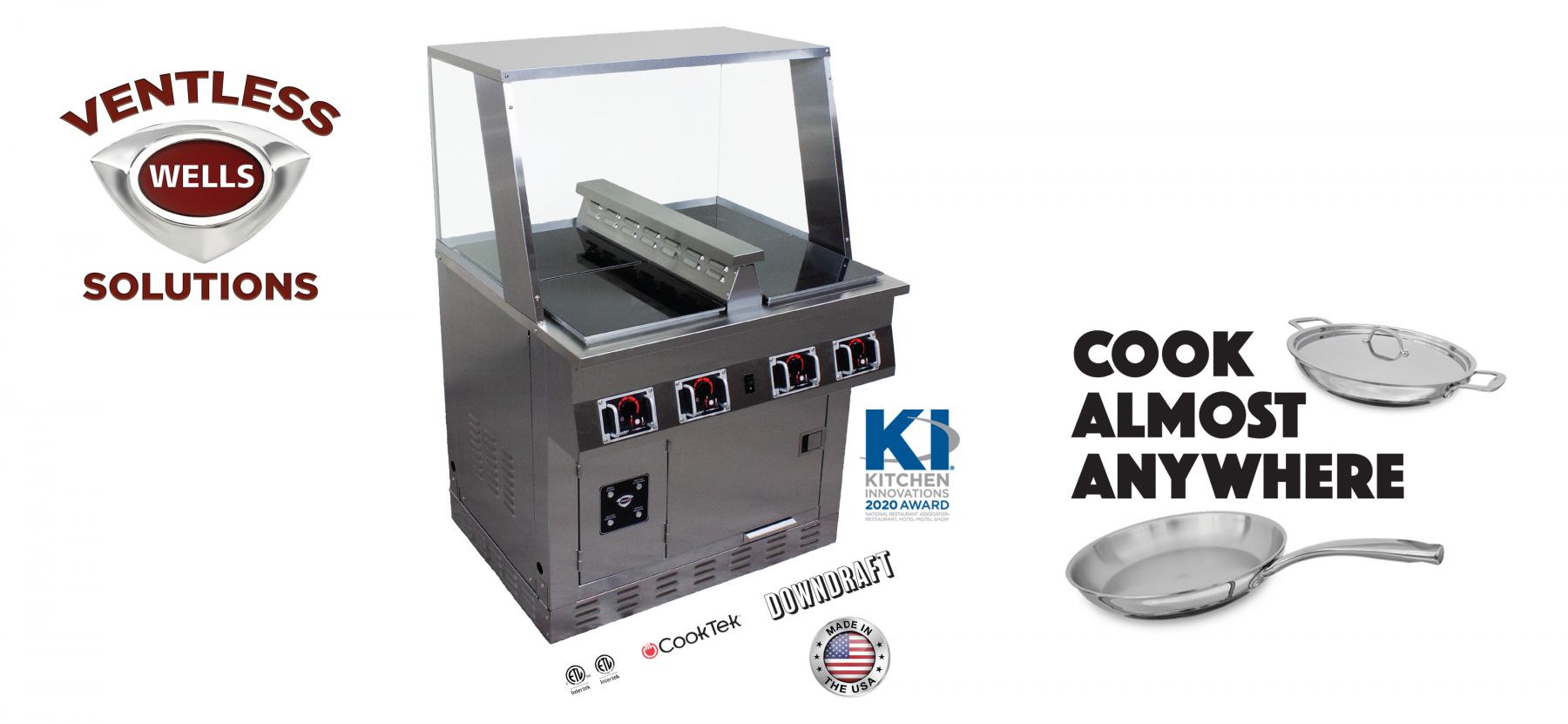 The Kitchen Innovation Award Winning Wells Ventless Induction Downdraft Range (WDDi-35) combines the efficiency of induction with the leading technology of Wells Ventless Solutions.
Remove restrictions and enjoy the versatility that comes with this innovative ventless induction range. The Wells Ventless Induction Downdraft Range is equipped with a completely self-contained air filtration system, meaning you can move this to the location of your choice and start cooking. And to make life easier, it fits through 36" wide openings. Wells had operators in mind when designing this range.
Why not share your talents with your audience?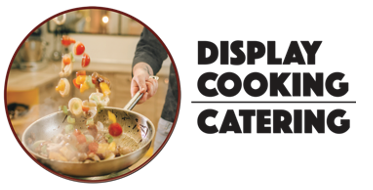 You can prepare a variety of menu items on the four 14" induction cooktops (CookTek). The Wells WDDi-35 Range is around 53" high and includes a sneeze guard and cool white LED light for improved visibility of the cooking surface. These ranges are perfect for display cooking and catering.
To top it off, the Wells Ventless Induction Downdraft Range features stainless steel construction for strength, durability, and ease of cleaning.
It's no wonder this is an award winner. Visit Wells for more solutions and opportunities.