EVENTS
You're busy — we get that. That's why every SEFA event, whether in-person or online, is designed to give you maximum value out of every minute you invest.
---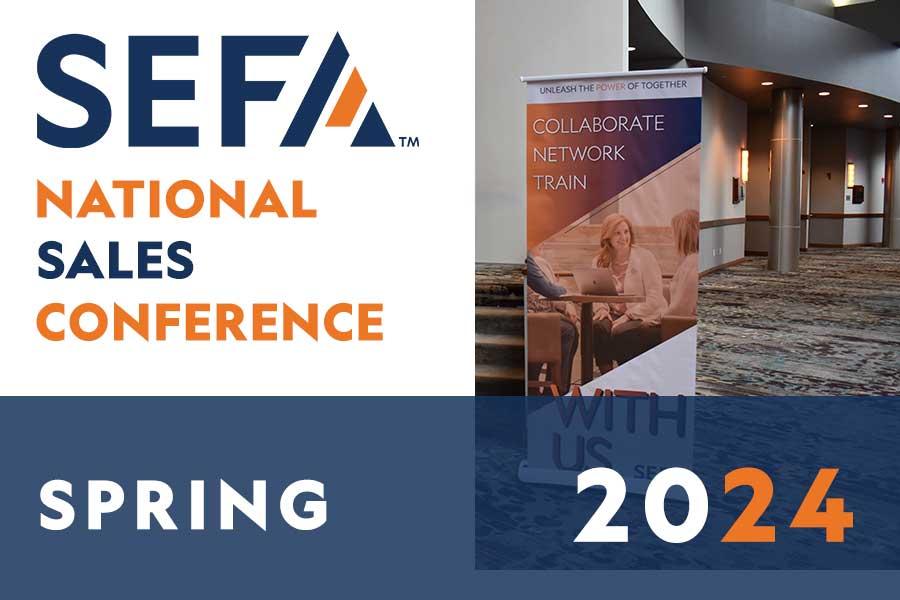 2024 Spring National Sales Conference - Rosemont, Illinois
MARCH 5 - 8, 2024
Join us for our 4-day sales training event that delivers targeted hands-on education from our supplier partners. Build your partnerships and connect with others through networking opportunities, and be inspired to think creatively and discover best practices and strategies for selling in today's market.
---
PLAN TO JOIN US FOR UPCOMING EVENTS
Without SEFA, we may never have started any marketing initiatives, especially of the quality and caliber that SEFA's resources provides. With the ever evolving digital and marketing platforms, having SEFA's resources at your fingertips allows the dealership, no matter how small, to benefit from modern marketing initiatives. Moreover, the biggest value SEFA brings to the table is the human element!
Session Fixture Company, Inc.
---
CELEBRATING PAST EVENTS
IMAGE GALLERIES & SPEAKER PRESENTATIONS