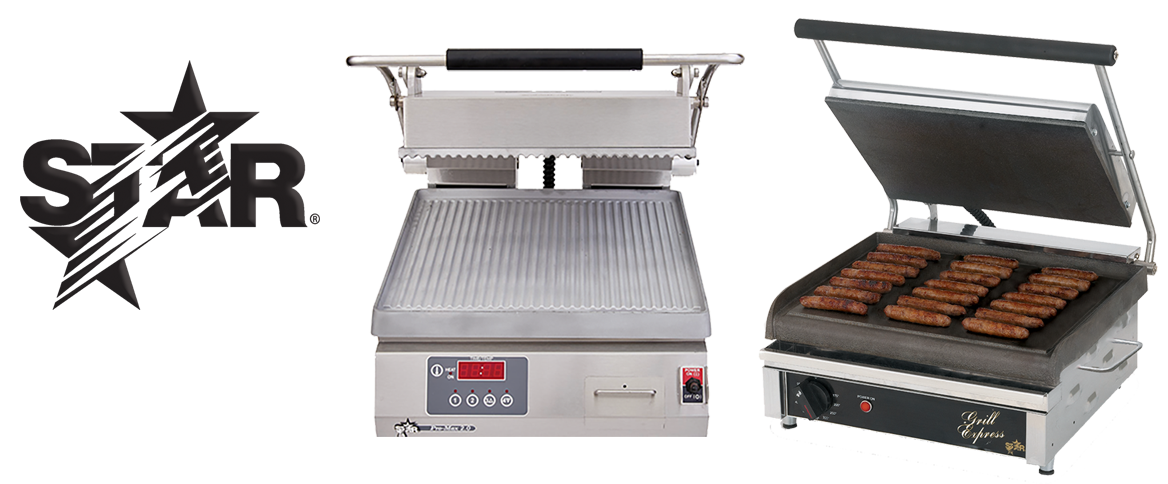 Star's Pro-Max and Grill Express two-sided grills give you the speed and versatility to dramatically expand your menu options with a minimal commitment of space. STAR two-sided grills may well be the most flexible piece of cooking equipment you will own, capable of delivering menu items for every daypart. The same grill can serve breakfast burritos, breakfast sandwiches, pancakes, beautifully grilled sausage, and bacon in the morning; savory hot sandwiches, quesadillas, or burritos at lunch; and the juiciest steaks, chicken breasts, and most delicate seafood for dinner. Food tastes better because everything cooks evenly, preserving its wholesome flavor by simultaneously searing it and sealing natural flavor on both sides.
Did you know you can make a Pizzadilla on the Star 2-sided grill? Check out the video below.
Variety is the spice of life, and it's the key to growth in today's food industry. Star's Pro-Max and Grill Express grills are the tools you need to create new menu excitement with efficiency and value. Many of the leading restaurant chains in the country use Pro-Max two-sided grills. They've discovered the advantages of tremendous menu flexibility, portability, ease of use, minimal space required, and no ventilation necessary in many instances.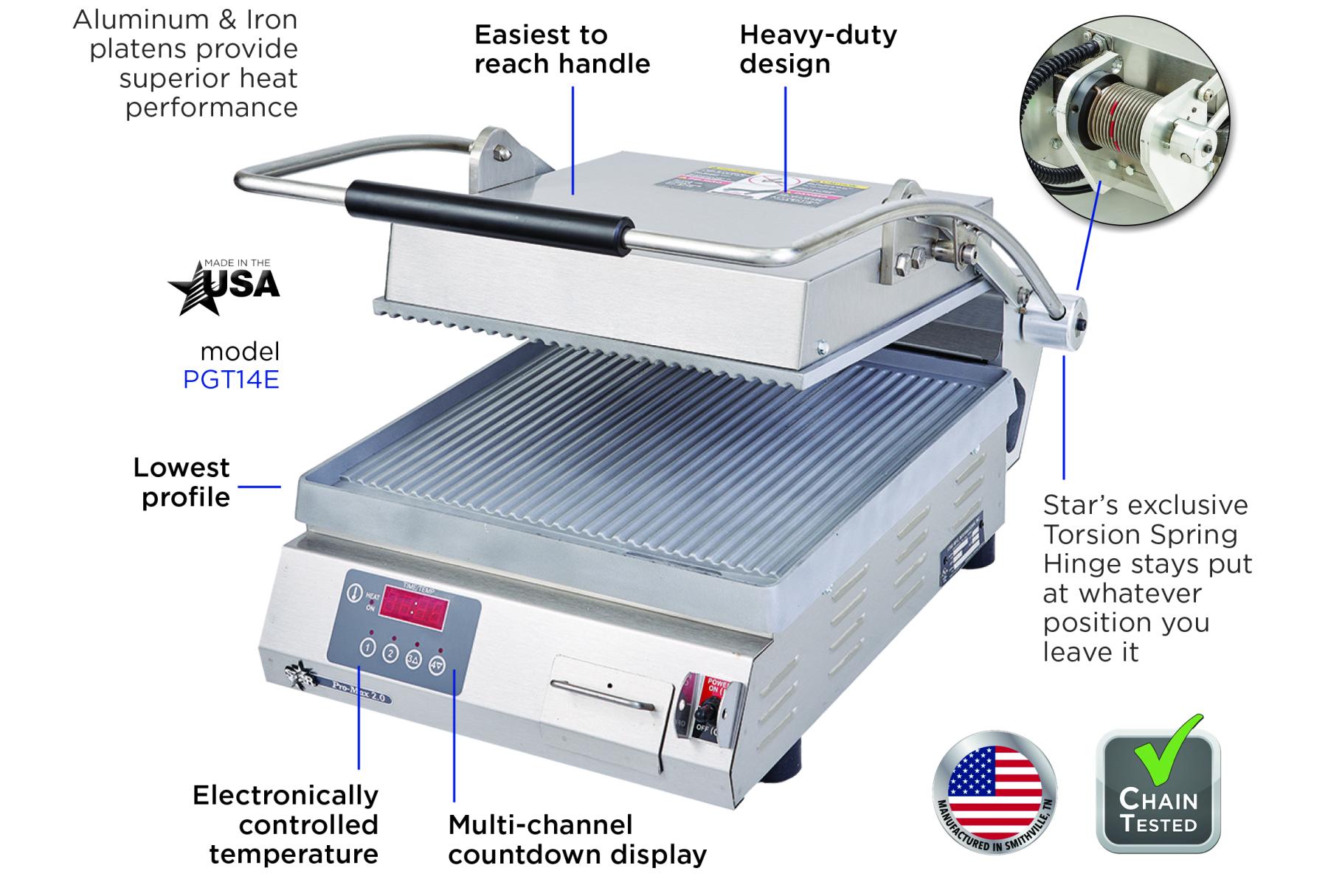 Options on the Star Pro Max and Grill Express grills include smooth or grooved and aluminum or cast iron.

Choosing smooth or grooved is a matter of preference, depending on your menu. 'Panini' sandwiches are marked with grooves. Keep in mind less surface contact from grooves may increase cook times. You could also choose a smooth bottom and a grooved top for the best of both worlds.
So, how do you choose between aluminum or cast iron? Below are some comparisons between aluminum and cast iron.
Aluminum and cast iron perform differently. Aluminum will distribute heat more evenly but lose heat faster and require more cycling. Cast iron requires more power to heat (due to higher density) but can retain temperature better for faster recovery in appropriate applications.
CRITERIA THAT FAVOR ALUMINUM
Warming (tortillas, quesadillas, mild re-therm)
Heating/Marking Bread products
Low power available (120V, 1700W maximum)
Split-Top (Aluminum only)
CRITERIA THAT FAVOR CAST IRON
Cooking applications (chicken, burgers, etc.)
Hybrid uses (protein breakfasts, quesadilla lunches)
High power available (208/240V, up to 7200W)
28" unit (Cast Iron only)
Why Star grills? Because Star has been making "best-of-class" commercial foodservice equipment for over 100 years. Star is the leading manufacturer of quality, durable, two-sided grills.