Turbofan by Moffat is always ready when you are and even when you're not.

Planning for unexpected busy periods is a real challenge. Getting caught short during peak times while reheating menu items and managing quality control can be very stressful and potentially decrease the quality of the customer experience. That's where the EHT10 Moffat Turbofan Extended Humidified Holding platform shines and provides solutions and opportunities for busy operators.
The Moffat Turbofan Extended Humidified Holding platform delivers innovative new hot-holding technology that can extend the life of profitable menu items without compromising quality, ensuring the meal on the plate is indistinguishable from freshly cooked food. In addition, there's no degradation of moisture and heat, which occurs in traditional food warming equipment; everything looks and tastes as intended.
As a result, operators can plan, plate up, and consistently deliver fresh held food fast. With a focus on the complete dining experience for a customer, from service to wait time to the final result on the plate, food service professionals are finding Turbofan to be a breath of fresh air and, in some cases, a secret to their success.
Let's take a closer look.
Moffat's research and development team identified several vital capabilities the contemporary restaurant, café, catering, and QSR business needed from their hot-holding processes. Thanks to an innovative approach to humidity control, the EHT10-L cabinet can achieve the ideal holding atmosphere for sustained quality.
In addition, chefs can store specific holding programs for all menu items and set a clear favorites list. The Turbofan can also monitor particular levels within the cabinet, letting operators know when a specific food is near time limits and allowing for the quick and easy rotation of menu items.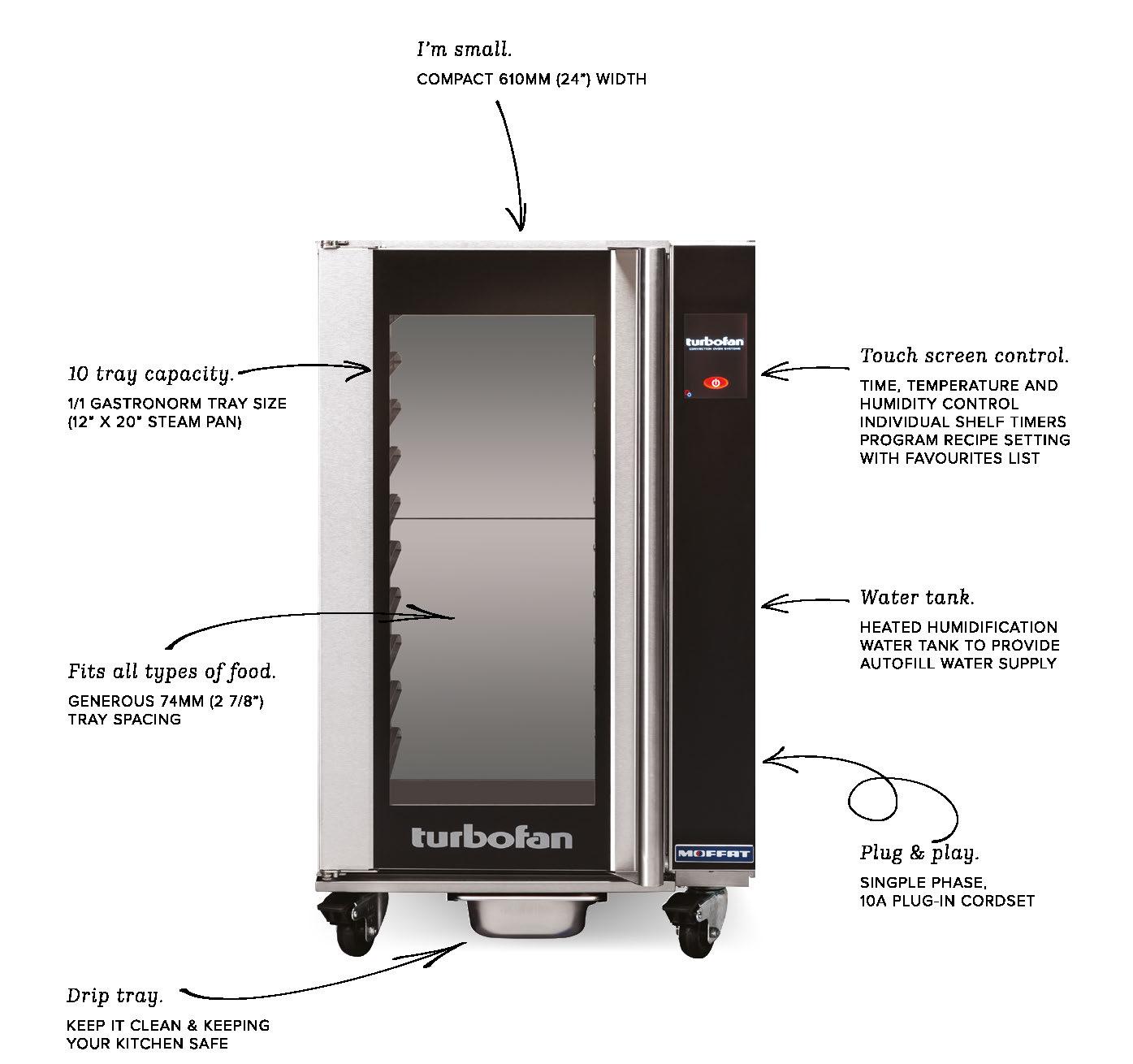 In short, TurboFan EHT10 provides ongoing consistency, delivering exacting temperature and humidity conditions so a wide range of food can retain all the natural flavor, texture, and juices as if just prepared. In addition, operators can configure the EHT10 with a matching ½ size touchscreen-controlled convection oven with combi-like features, the E33T5.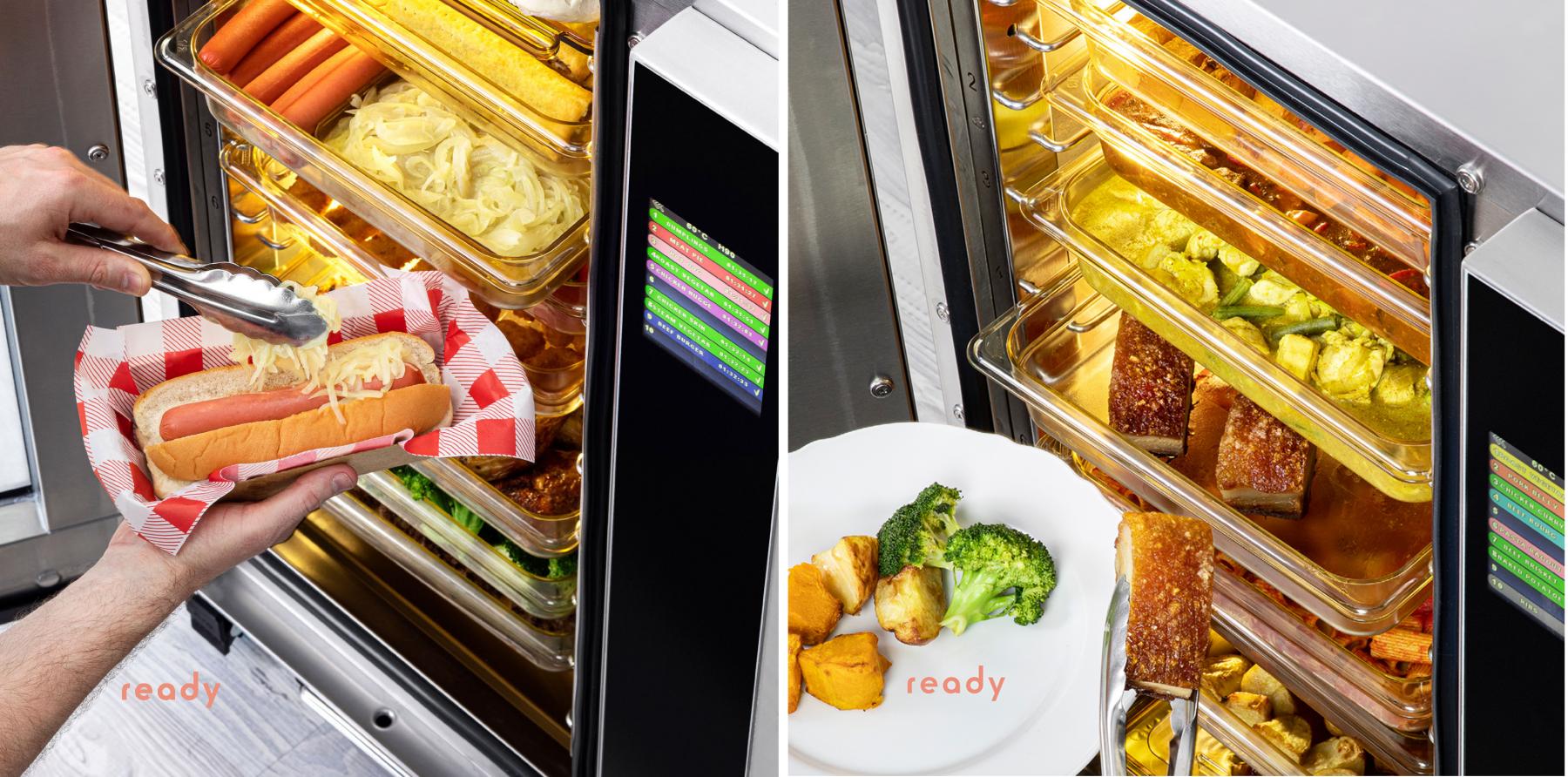 When added to your kitchen playbook, the Turbofan EHT10-L hot holding cabinet ensures you can cook ahead, stage food correctly, and serve your best with confidence. So, the Turbofan is ready, are you?